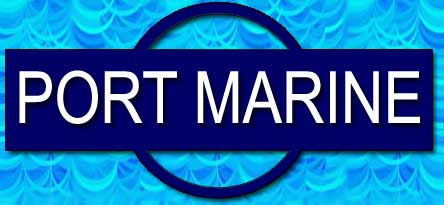 Welcome to Port Marine - Products and Services - Contact Us
Fully Australian owned and operated. Port Marine has supplied maintenance products to shipping and industries both in Australia and New Zealand since its inception in 1990.
Offering a complete range of ecologically friendly products - chemicals, tank cleaning equipment, water purification systems, oil separation and recovery products. The company under the management of our highly skilled directors strive to create a safer and cleaner environment.
Our systems and services not only assist the shipping industry, but also a growing and diverse range of industries. These include Engineering, Water Purification, Breweries, Vineyards, Dairies, Food Manufacturers, Oil Terminals and Refineries, Road Authorities, Road Tunnel Operators, Veterinary Surgeries, Photographic Studios, Paint Manufacturers, Chemical Processors, Royal Australian Navy and the Defence Forces.
Over more than ten years of operation we have provided our clients with additional services including - Crew Training and Supervision, Project Management, Design, Product Development and Manufacture, Compliance Charter and Surveys, Tanker Conversions, Graffiti Management Systems, Retrieval Systems, Ultrasonic measurement and detection equipment, Safety equipment and signs.
For more specific details on the products and services provided by PORT MARINE, please contact us on the below details or use the link in the navigation bar. The links will provide more detail on the companies we proudly represent.
Contact Details for Port Marine Pty. Ltd.

Email :

Address :

P.O. Box 76, Eaglehawk, Vic 3556. Australia

Phone :

61 3 5446 1207

Fax :

61 3 5446 7148

Roma Comery

0417 260 416
Copyright 2003 Port Marine Pty Ltd. All rights reserved.